Podcast: Play in new window | Download (Duration: 1:57:36 — 31.8MB)
"Therefore, since we have a great high priest who has passed through the heavens, Yeshua the Son of God, let us hold fast our confession. For we do not have a high priest who cannot sympathize with our weaknesses, but One who has been tempted in all things as we are, yet without sin. Therefore let us draw near with confidence to the throne of grace, so that we may receive mercy and find grace to help in time of need." (Heb. 4:14–16 NASB)
Here's the lesson of Yom haKippurim (Day of Atonement): The LORD wants us to enter His "rest." He wants our old way of life to be covered over and the guilt taken away, so we can enter His presence.
This study of the combined Torah reading אחרי מות Acharei Mot ("after the death") and קדושים Kedoshim ("holinesses"), covering Leviticus 16–20, will be focusing on Hebrews 4:14–10:39. This teaching dives deep into the role of Yeshua (Jesus) as our High Priest, so we can learn Heaven's lessons in the parables of the Tabernacle and Yom haKippurim.
Acharei Mot refers to "after the death" of Aaron's two priestly sons who died in God's presence. Kedoshim refers to holiness.
What is covered in Leviticus 16 is covered in Hebrews 4–10, so we will take an expanded view of the role of High Priest as revealed in Messiah Yeshua.
Hebrews, like Paul's letter to the Romans, is one thought from beginning to end. If you randomly drop into the middle of someone's thought process, you may get a skewed, out-of-context impression of what is really being taught. We will go into the guts of Hebrews and discovering why it was written in the first place. The backdrop of Hebrews is Leviticus 16.
We will go over the details of Yom haKippurim and why they are so important and how the Tabernacle itself is a parable in action.
The focus of Hebrews is that Yeshua is like none other (Hebrews 1-2). He is unique and superior. When comparing Yeshua to the High Priest, it's good to remember that being a High Priest is not a position that one could aspire to hold. One was born into the right family and appointed to hold the office of High Priest. However, in Yeshua's lifetime, the office of High Priest had been corrupted and it had become an office that was bought and sold by the Roman Emperor, it had deviated far from "the pattern shown on the Mountain."
"Concerning him we have much to say, and it is hard to explain, since you have become dull of hearing. For though by this time you ought to be teachers, you have need again for someone to teach you the elementary principles of the oracles of God, and you have come to need milk and not solid food. For everyone who partakes only of milk is not accustomed to the word of righteousness, for he is an infant. But solid food is for the mature, who because of practice have their senses trained to discern good and evil." (Hebrews 5:11–14 NASB)
How should we approach the Gospels and the writings of the Apostles? From the "oracles of God." What are the oracles of God? The entire TaNaK contains God's oracles.
Rules for correctly interpreting Hebrews
The points raised in the Bible are based on the rules of logic. Some object to logic has a relic of a "Greek mindset," but what Greek philosophers happened to discover were simply the Creator's rules for correctly supported reasoning.
The Bible is full of logically presented teachings. Today we'll focus on two. The bulk of the book of Hebrews uses גְזַרָה שָוָה g'zarah shawah ("similar verdict") and קל וחומר qal va-khomer ("light and heavy") methods of Scripture interpretation1 to assert that just as Melchizedek in Abraham's time had enduring attributes of high priest and king of righteousness and of peace, how much more did Yeshua as the Son of God and the Messiah carry on that enduring priest-king legacy.
Rule 1: 'Light and heavy'
The first rule is קל וחומר qal va-khomer, or "light and heavy." The "light" stuff is not worthless. The "heavy" stuff is not the stuff that matters. The truth is this: it is only when you understand the light stuff that you can tackle the heavy stuff.
Or as Yeshua told Nicodemus:
"Nicodemus said to Him, "How can these things be?" Jesus answered and said to him, "Are you the teacher of Israel and do not understand these things? "Truly, truly, I say to you, we speak of what we know and testify of what we have seen, and you do not accept our testimony. "If I told you earthly things and you do not believe, how will you believe if I tell you heavenly things? "No one has ascended into heaven, but He who descended from heaven: the Son of Man. "As Moses lifted up the serpent in the wilderness, even so must the Son of Man be lifted up; so that whoever believes will in Him have eternal life." (John 3:9–15 NASB)
What did Moses do? What was his fundamental accomplishment? He lead the children of Israel out of Egypt. Moses was the deliverer. Yeshua delivers us from a slavery much more powerful than the slavery of Egypt. We all have our own "house of bondage." Do we trust Him who can lead us out?
Joshua was also a deliver of the people. He took them out of the wilderness and into the land of rest. What is the rest? The Promised Land was the "light" form of that rest. The "heavy" form of that rest is what we read about in Hebrews 10. The eternal rest is living for eternity cleansed from a guilty conscience. "Perfection" of the one bringing the offering to the Tabernacle involves clearing the conscience of record of the wrongdoing, both in memory and in inclination. If one were to live for eternity but did not have a clean conscience, it would be torture, that kind of life would literally be hell.
Yeshua offered one sacrifice for all time, not numerous sacrifices. Yeshua only had to make sacrifice for others, He never had to make sacrifice for Himself. He can enter into God's presence, which isn't done flippantly or lightly. The fact that we can enter God's presence can't be taken lightly either. The truth is that it takes a new heart and a new mind for us to be able to enter God's rest. We have to be transformed. We have to be unleavened, unblemished.
As we study Torah, we are slowly moving from the light/milk to the heavy/meat. As we study the Holy of Holies, we are taking something that appears impenetrable and realize we can enter in, as long as we understand the gravity of what Yeshua did for us so we could do so.
Rule 2: 'Similar verdict'
The second rule is גְזַרָה שָוָה g'zarah shawah, or "similar verdict." This is argument from analogy. If Hebrew words with the same or close meaning (synonyms) or sounds (homonyms) appear in two passages, there likely is a connection of word definitions and applications.
Melchizedek is like a photocopy of Yeshua. He popped in and then out of history. One theory about Melchizedek's identity is that he was the pre-incarnate Yeshua. This theory comes in part from the fact that the greater blesses the lesser, and since Abraham was blessed by Melchizedek, Melchizedek had to be greater than Abraham. Melchizedek is an interesting title. He was the King of Righteousness (Melchizedek) and the King of Peace (Melchishalom). He was the king of Jerusalem.
The author of Hebrews emphasized the words peace and righteousness in this argument that Yeshua was "priest of the Most High," like Melchizedek was, bringing peace and righteousness. The Hebrew word for peace in that name, שלום shalom, means completeness and not needing anything, rather than just absence of conflict.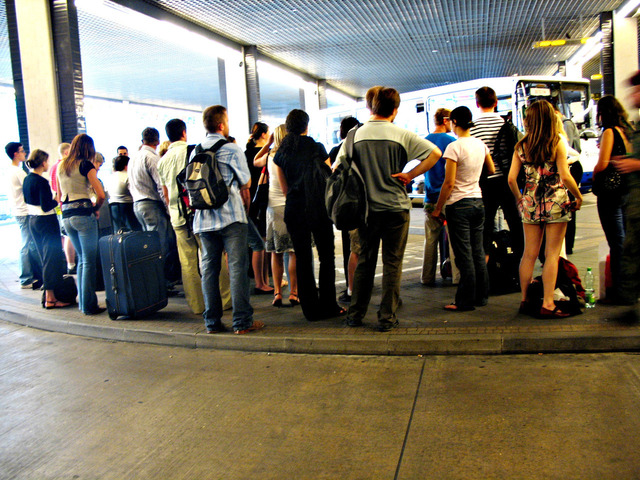 God put all these instructions in place to get a point across. From the day the tabernacle was finished, it was meant to be a functioning parable. It was to be a reminder not to emulate the practices of the nations around them. They were to discard the baggage of Egypt and not to pick up the baggage of the Canaanites. There's nothing wrong with the "pattern shown to Moses on the Mountain." The problem was the reception of the people. We can't take our worldly garbage with us into the heavenly realms. Our connection to the world has to be cut.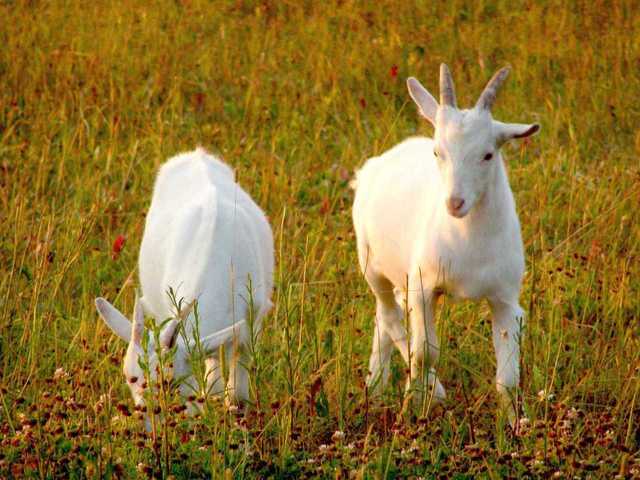 Without the Real Covering, the pattern is pointless
Both of the goats of Yom haKippurim were spotless. All of the Torah speaks about Yeshua. In remembering Yom haKippurim, we see Yeshua as the High Priest, the goat that was slain and the goat that was cast away. God promises to remember our sins no more and He will keep no record of it. Those written in the Lamb's Book of Life have moved from death to life. If you reject Yeshua, there's no covering for your sin.
If we have tasted freedom in Yeshua and His deliverance and then later reject it (Heb. 10:27), what hope do we have? We are exhorted not to let go of the great hope we have in Yeshua. The work of God still goes on regardless.
If you approached the priest Tabernacle with your offering and you were not present in the moment, your sacrifice was worthless. Even if you see the Tabernacle go down (one of the several "abomination of desolation" incidents in Israel's past and future), don't lose sight of the mission. The Template for the pattern, the mission of the Tabernacle, will still go on, even if the physical structure is no more. The Tabernacle is a teaching tool. It is not an amulet or talisman for conjuring special favors from God.
God was not fooled by the priests or the people who merely went through the motions.
The New Covenant promise is that our hearts will be changed from the inside out and that we will not be the same people we are now (Jer. 31:31–34; Ezek. 36:25–26). Our old life can sneak back in if we are not alert. But when we are alive in God, we are alive indeed.
Why doesn't the LORD speak plainly?
Why does God speak in parables all the time? Because we need to seek Him out at the pace we can understand Him.
Are we OK with the way the Creator made things? Do we see the path that leads to life versus the path that leads me to nowhere? God didn't make everyone a son of Aaron, He has different plans for everyone. Instead of hating our lot in life or envying someone else's role, we need to be comfortable with the direction God is taking us.
The New Kingdom will not be in chaos, but in order. Our destination is entering God's rest. We are not like those who shrink back. We know that God is with us. We trust that He is leading us on. When He says He will not remember our sins, that is a promise. He didn't promise that on a whim. His Son died a cruel death on the cross once for all so God could discharge our sins once and for all, too.
To be sure, sinning in general leads one to destruction:
"Everyone who practices sin also practices lawlessness; and sin is lawlessness." (1st John 3:4 NASB)

"The Lord will judge His people." (Heb. 10:30 NASB, cited from Deut. 32:36)
Yet:
"[I]f anyone sins, we have an Advocate with the Father, Iesous Christ the righteous; and He Himself is the propitiation for our sins; and not for ours only, but also for those of the whole world." (1st John 2:1–2 NASB)
The Good News has always been there. The Creator of Heaven and Earth wants to clean this place up. He is not here to hit the "smite" button lightly. It is His "strange act" (Isa. 28:21–22), and it's hard to put into words.
Here's the lesson of Yom haKippurim: The LORD wants us to enter His "rest." He wants our old way of life to be covered over and the guilt taken away, so we can enter His presence (Heb. 10:19–22).
It's not about rituals. It's about the new life we get to have. When one is freed from bondage to sin, that recovery means everything.
One of the 12 steps in recovery programs is to take a "personal inventory," to see who we really are. When we remember our old life and what had to be covered, we can look back and see how much we have grown and progressed. We can see how we have matured, how we have learned from our mistakes and how the Spirit of God has transformed us (Romans 8).
It's also a bit sobering when we are told to enter His rest "today" (Heb. 4:1–13). We don't put off responding to that call for some other time.  Rather than bouncing back and forth, God is taking us through from who we used to be to where He wants us to be, that destination is important. We have to forgive ourselves, even though some of the things we have done may have been horrible, we have to accept the fact Yeshua took on Himself the the wrath of God so we can accept God's mercy. That is the great hope we have.
Summary: Tammy.
Banner image: Mosaic from the church of Sant'Apollinare in Clase, Ravenna, Italy, circa mid-6th century AD. Photo by Dick Stracke via Wikipedia Commons.
---
Recent posts in Apostolic Writings
---
Recent posts in Atonement
---
Recent posts in Discussions
---
Recent posts in Torah