Podcast: Play in new window | Download (Duration: 1:01:45 — 14.2MB)

Every rule of conduct required of the High Priest on the physical plane gives us an insight into our perfect Messiah Yeshua (Christ Jesus) in the spiritual. 
Is this of any value to us in the 21st century? Just as in Leviticus 21, Leviticus 22 is about the function and lifestyle of the High Priest in the physical plane. I want to reiterate this to try to not move this in the 21st century. Imagine you are living in Moshe. You are only a year beyond Egypt and you are learning this for the first time.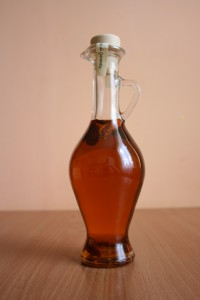 God has sanctified Aharon and his sons to be High Priests — no one else.
"And the Lord spoke to Moshe, saying: Speak to Aharon and his sons, and let them give heed because of the sacred things of the sons of Israel, which they dedicate to me, and they shall not profane my holy name; I am the Lord." (Leviticus 22:1–2 Septuagint)
The people of Israel will give God gifts that become holy. God is teaching Aharon how they are to treat these gifts.
God is teaching them how to go from unclean to clean and from unholy to holy. Everyone is made holy to do a function, not just to exist but to do a job. When God calls you to be holy and we challenge God and claim that we are not holy and it is impossible, we make God to be a liar. Everything about God that we need to know about his thoughts and actions are written down for us to understand and to live out His example.
Even when God declares us holy, if we are not appointed as priest or High Priest, we can't perform the functions of the High Priest.
There are only two offerings that God required the people to perform, the rest of them were optional, free will offerings. It's because God wants His people to have a heart towards Him.
A priest or a king has a high status but also a greater responsibility. God appoints people into these positions, they were not elected. Jeroboam did not chose to be king of the Northern Tribes in Israel. He did not run a political campaign to gain that position. God anointed him and told him to do it.
This is the same with Aharon and his sons. Aharon's sons didn't ask to be born into Aharon's family, yet they inherit the mantle of High Priest. However, if a High Priest becomes careless, he will be defrocked from his office. There is only way that a priest can be cut off from the priesthood.
If a High Priest is cut off, it isn't just he who is cut off but also his children from that point on are ineligible for the Priesthood.
"Say to them, 'If any man among all your descendants throughout your generations approaches the holy gifts which the sons of Israel dedicate to the LORD, while he has an uncleanness, that person shall be cut off from before Me; I am the LORD." (Leviticus 22:3 NASB)
This entire chapter is a list of instructions for the high priests. The priesthood of Melchizedek came first, the Aharonic priesthood is a shadow of priesthood of Melchizedek. It is through God's instructions to Aharon that we know how the priesthood of Melchizedek is to function. Yeshua is of the order of priesthood of Melchizedek, which came first.
"No man of the descendants of Aharon, who is a leper or who has a discharge, may eat of the holy gifts until he is clean. And if one touches anything made unclean by a corpse or if a man has a seminal emission, or if a man touches any teeming things by which he is made unclean, or any man by whom he is made unclean, whatever his uncleanness; a person who touches any such shall be unclean until evening, and shall not eat of the holy gifts unless he has bathed his body in water. 'But when the sun sets, he will be clean, and afterward he shall eat of the holy gifts, for it is his food." (Leviticus 22:3–7 NASB)
Being unclean is not a sin, it's just being unclean. God says that the sons of Aharon are to be set apart, even from the tribe of Levi. Aharon and the High Priests are to make sure that they are clean when they are accepting holy gifts from the children of Israel.
All of the children of Israel are called to live to a higher standard than the nations but the Priests are called to live to a higher standard than the other children of Israel. They are a picture of the High Priest to come, Yeshua.
Priests had to be very aware of everything around them. Human beings make mistakes and God gives them cover, a way to straighten out and become clean again. Once they are clean again, they can resume their duties. To go from unclean to clean, they had to clean themselves with water.
"Now you are Christ's body, and individually members of it. And God has appointed in the church, first apostles, second prophets, third teachers, then miracles, then gifts of healings, helps, administrations, various kinds of tongues. All are not apostles, are they? All are not prophets, are they? All are not teachers, are they? All are not workers of miracles, are they? All do not have gifts of healings, do they? All do not speak with tongues, do they? All do not interpret, do they? But earnestly desire the greater gifts." (1 Corinthians 12:27–31 NASB)
It's no different from what the Apostle Paul said that not all of us can be apostles, prophets, teachers, etc.
"As soon as He was alone, His followers, along with the twelve, began asking Him about the parables. And He was saying to them, "To you has been given the mystery of the kingdom of God, but those who are outside get everything in parables," (Mark 4:10–11 NASB)
The Apostles had asked Yeshua why He spoke to the people in parable but He spoke to them plainly. Yeshua replied and told His Apostles that He gave them much more than the common people.
God calls the simple, the plain people to confound the smart and "well-born."
God tells Aharon and his sons that they will be handling the offerings from the people. He tells them who can eat and who can't eat of the holy offerings.
"'No layman, however, is to eat the holy gift; a sojourner with the priest or a hired man shall not eat of the holy gift." (Leviticus 22:10 NASB)
Any one who is not of the family of Aharon is considered a "layman." It wasn't just Moabites, Ammonites or Canaanites who were prohibited from eating the holy offerings. No other Levites, Ephramites, Judahites, etc. were to eat of these offerings either. You must be a Kohen to eat of these offerings. Ths is simple and to the point.
There's an unusual exception to the rule noted above.
"But if a priest buys a slave as his property with his money, that one may eat of it, and those who are born in his house may eat of his food." (Leviticus 22:11 NASB)
When we think about slavery, we can't think of the corrupt American version and impose that on the Bible. In the time of Israel, when one bought a slave, you were required to feed, clothe, and educate that slave. You were not allowed to violate that slave. You were not to treat the slave like an animal. The slave of a kohen can eat from the kohen's table but he will not become a kohen himself.
Yeshua, who is our Priest, has bought us and because of His purchase, we can approach the holy things. We eat at His table but we can never inherit His office. 
God is not saying that slavery is ok but God does give people opportunity to repent. God does not enjoy death. He doesn't even enjoy killing the wicked. God was brokenhearted that He had to bring about the flood. It grieved Him deeply, He took it personally.
"Then the LORD spoke to Moses, saying, "Speak to Aharon and to his sons and to all the sons of Israel and say to them, 'Any man of the house of Israel or of the aliens in Israel who presents his offering, whether it is any of their votive or any of their freewill offerings, which they present to the LORD for a burnt offering ―" (Leviticus 22:17–19 NASB)
Vows are important to God, you don't take a vow because you have to but because you want to. When you give God something, it is holy. Romans 12 tells us what God wants from us as a sacrifice.
"When an ox or a sheep or a goat is born, it shall remain seven days with its mother, and from the eighth day on it shall be accepted as a sacrifice of an offering by fire to the LORD." (Leviticus 22:27 NASB)
Just as on the 8th day, a son is circumcised and belongs to God, the young animal can be sacrificed on the 8th day and given to God. But the difference is the 8 day old animal is burnt up to smoke and is no more. You can't trace where the smoke goes. It all goes up in the air and He owns that smoke.
The smoke is like the Holy Spirit, you can't see where He comes and where He goes. You can only see the Holy Spirit in what He inspires in His creation.
Both Adam and Yeshua were made perfect, without blemish. Adam was made from the earth and came up. Yeshua was made from above and He returned to His home above. The earth did not take the Messiah because He did not come from the earth but from above.
"You shall not profane My holy name, but I will be sanctified among the sons of Israel; I am the LORD who sanctifies you, who brought you out from the land of Egypt, to be your God; I am the LORD." (Leviticus 22:32–33 NASB)
God had called the children of Israel from death to life, from being slaves to Pharaoh to freedom. Mortal will be made immortal. Corrupt will be made uncorrupt. Aaron and his descendants were to play a profound role in living out that role to the people for generations to come. 
Reader: Jeff. Speaker: Richard Agee. Summary: Tammy.
---
Recent posts in Discussions
---
Recent posts in Torah