Wednesday, Oct. 15 – Thursday, Oct. 23, 2008
What is the Feast of Tabernacles or Sukkot?
God's Word explains that our Heavenly Father wants us to rejoice before him at this appointed time:
"So beginning with the fifteenth day of the seventh month, after you have gathered the crops of the land, celebrate the festival to the LORD for seven days; the first day is a day of rest, and the eighth day also is a day of rest. On the first day you are to take choice fruit from the trees, and palm fronds, leafy branches and poplars, and rejoice before the LORD your God for seven days. Celebrate this as a festival to the LORD for seven days each year. This is to be a lasting ordinance for the generations to come; celebrate it in the seventh month. Live in booths [sukkot in Hebrew] for seven days: All native-born Israelites are to live in booths so your descendants will know that I had the Israelites live in booths when I brought them out of Egypt. I am the LORD your God."
Lev. 23:39–43
The 15th day of the seventh biblical month this year begins at sundown Oct. 15, 2008.
If you are interested in learning about the significance of these days or God's other appointed times, come celebrate and learn with us. We will celebrate with food, daily Torah (i.e., Genesis–Deuteronomy) study, teachings, Scripture Adventures, Red Tent Sessions & Workshops (special topics for women by women), dancing, children's activities, swimming, mikvah (Hebrew for collection [of water]; symbolic washing of the body in water as part of cleansing and repentance), singing, marketplace* and auctions*.
Pictures of the campsite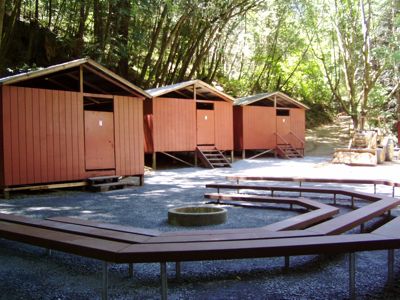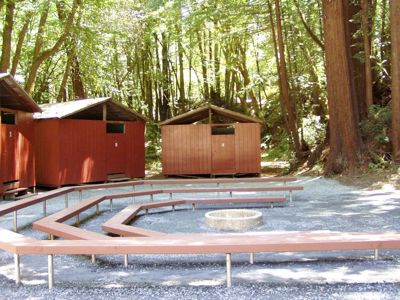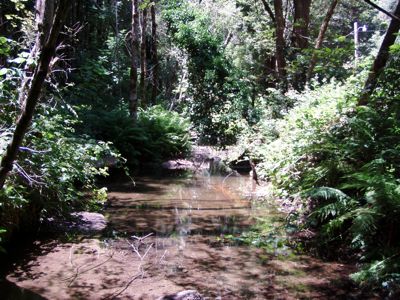 A stream runs through the property.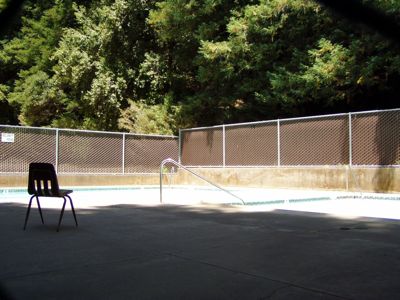 A heated pool is nearby.
* Donations requested and appreciated for the Jerusalem market (new/used books, toys, white elephants of all kinds).
---
Recent posts in Tabernacles